Living Green Walls Made Beautifully Simple
Green walls feel lush, expansive, and immersive—just being in their presence has a powerful, uplifting effect on people. Our living greenwalls combine design, engineering, & horticulture expertise. These vertical gardens create a visually stunning green centerpiece. Because they are attached vertically to the wall, they maintain the functional space in your office or room.
With the best green thumbs on the planet, Botanicus helped design Plantups, the ultimate modular living green wall system that works with many sizes and a variety of plants.
The Benefits of Vertical Living Greenwalls
The Plantups living green wall system works well in all types and size spaces! Greenwalls are easy to install, easy to plant, & effortless to maintain. Plants get watered without pumps or electricity. Angled trays use a wick capillary water system. Then the plant trays drain from the top to the bottom. Use our living green wall garden inside and outside to be a focal point and connect with nature.
Our system is a modular, vertical garden that works with a wide variety of plants: including flowers, herbs, vegetables to foliage, ferns and flowering bromeliads, orchids, and basic philodendron vines. Most nursery grow pots will fit. The plants are easy to change in and out. Installation is reasonable with visually stunning results. Plants please & wow people with living green walls!
Moss Walls are Biophilic and Sustainable Design
In Architecture, biophilic design is a sustainable design strategy that suggests an instinctive bond between human beings with the natural environment from which we evolved. Our modular Moss Walls are our most recent contribution to this design strategy. Using lightweight, fire-resistant* frames that mount easily on walls, and filling the frames with biophilic, natural materials, Moss Walls allow for an infinite number of design possibilities. Beautiful, sustainable, natural materials are featured. The two part patent pending frames snap on and off, and the frame contents can be changed. Choose from 4 sizes and 3 frame colors. Panels are offered in 6 moss colors, including reindeer and sustainably harvested pole moss. Moss Wall Live! is living wall art. The bark panels are in sustainable poplar, upcycled coconut bark, mangium tree branches or tugbak tree branches. Light stone panels are available in 2 colors and fit perfectly into our Moss Wall system.
*Frames meet UL 94, V-0 flammability standard.
The Benefits of Our Easy to Install Moss Walls
Moss Wall uses two-piece frames that hold natural materials on walls and are easy to install. Inserts are quick and easy to change. Our natural material inserts and multiple sizes will offer you infinite design possibilities. Moss Wall Art requires no light or water, and is low maintenance.

The Botanicus Difference
www.Botanicus.com is our interior landscaping company. For over 40 years, Botanicus has provided award-winning interior landscaping, stunning green walls, and expert plant care. A pioneer in growing, shipping, and acclimatization techniques, we offer a wide range of plantscaping services in Western New York.
In 1971, Botanicus launched the Plant Parlour, Buffalo's first plants-only retail store in Western New York. By the mid-seventies, we had 3 retail stores, a glass greenhouse in Lockport, a 28-acre nursery in Florida, and commercial accounts in Buffalo and later Rochester. Today, we offer a wide range of planters, silk plants, holiday decorations, and easy care green walls as well.

www.BotanicusGreen.com is our planter shop, where you can customize YOUR perfect planters in only a few clicks! We offer an eco-friendly designer collection of stylish planters, pots, and container accessories. Through our well-established connections in the plant industry, we provide you with the highest quality and most visually appealing planters on the market today in this easy to navigate website.
Our 30-plus custom colors and finishes are UV resistant for indoors, lobbies, gardens, and patios. BotanicusGreen.com products are made with care by an experienced factory team, and custom finished with automobile quality paint in the USA.
The lightweight, impact-resistant and watertight Eco-Fiberglass and ABS plastic planters come in many styles and sizes from 4" to 50" wide and up to 60" tall. We offer decorative stands, pedestal inserts, casters, and self-watering kits.
You can trust our 40-plus years' experience in plant care and interior landscaping to offer beautiful, durable planters to complement your house plants, tropical plants, and artificial silk trees, bushes, and vines.
Our easy to use and secure web site has helpful downloadable eCatalogs to help you choose the perfect planter! Enjoy our green products as you add living art to your environment!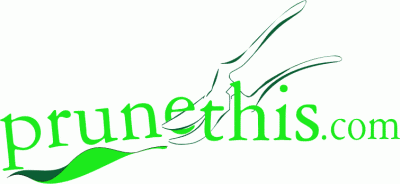 Prune This! YouTube Channel
Prune This! is a fun and informative YouTube channel that informs visitors of all skill levels on the art of pruning, trimming, and care tips for your house plants, office plants, tropical plants, outdoor trees, and shrubs.